Shopping for Christmas? Order by Friday, 12/8
in the U.S. to get gifts on time!
Home Portrait Closing Gifts
Give your clients a closing gift they'll never throw away. Unlike business cards and a bottle of champagne, a home portrait will be prominently displayed in their homes for years to come (and a referral engine for your business!)
"After being introduced to Harold Home this year, it has been my go-to for a closing gift to clients. My clients have loved the portraits of their homes."

"I order these truly unique portraits as a thank you gift for each of my closings"

"The customized portraits provided by Harold Home have been a great addition to my Real Estate business. Thank you for providing this perfect gift!"

"I recently worked with Harold Home to design an illustration of a building for a postcard to send to clients. I could not be happier with the final result, and I was so impressed by their attention to detail!"

"I love how quickly they were able to deliver the final product. I will definitely be working with them again!"
The Business Card They'll Never Throw Away

Make yourself a conversion piece
with every guest your client
welcomes into their home

Unlimited Revisions Satisfaction Guaranteed

With unlimited edits and revisions,
you can be confident that the gift you're
giving is perfect

Turn Clients into a Referal Engine

"Where did you get that home portrait?"
Your clients wil proudly hand their portrait
and refer you to friends & family.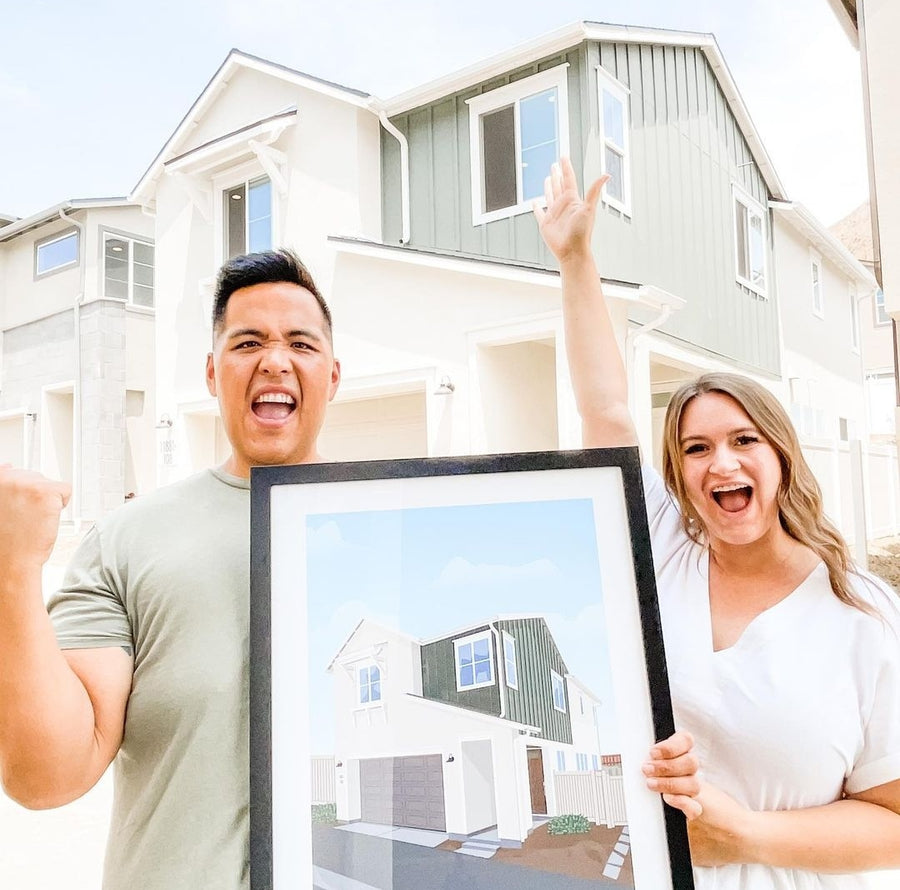 How It Works
Step 1: The Photo
The photo you upload with your order will be used by our artists as their inspiration for the illustrated portrait.
Step 2: The Finishes
Customize your portrait with a black or white frame (or just the poster version) and add an optional line of text, such as your family name or a memorable date.
Step 3: The Proof
Receive your artwork proof to approve in 3 days or less. Request unlimited revisions until you're 100% happy. Once you're ready, we'll push your order into production, quality check and shipping.
Frequently Asked Questions
Please reivew our shipping guide for our shipping & production times as well as cut-offs for holiday delivery.
Review our Shipping Guide.
No need to be a photographer! If you don't have a photo of your clients house, you can use may a photo from MLS, Zillow, StreetEasy, Google Maps.
Yes! We offer free artwork proofs on all orders. You will receive your artwork to review in 3 days or less after you place your order. You may request unlimited revisions until your artwork is to your liking.
Mixed up a client's name? Entered the wrong address? Please contact us within 12 hours of your order being placed and we will accommodate the change. After 12 hours, it is at our discretion on whether or not the change is possible. Please be aware that in rare cases, changes to orders may result in shipping delays.
Yes! Send us an email at support@haroldhome.co and we'll work to accomodate your on a custom design.